Letter from the President – June 2017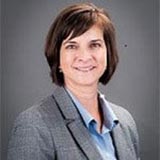 I can't believe this is my last President's message!  What an awesome year and privilege it has been for me to serve as your President.
As my term as President comes to an end, I would like to give a big thank you to all the Board and Committee Chairs for the hard work that they put in this past year.  They have contributed a lot of their own time to help me and to help make IFMA Atlanta a strong and vibrant chapter.  On July 1, the new Board takes over and while we have some folks coming back and have some fantastic new additions.   The new Board will be sworn in at our next big event, which will be our Lake Lanier Cruise on June 16th.
I would also like to thank those who came to the IFMA Atlanta strategic planning meeting that was held at Milliken in Spartanburg, S.C. on May 8th.  Milliken is always very gracious to host this annual event for our Chapter.  This meeting is so important to the smooth transition of the outgoing and incoming Board Members.  At the meeting, we planned the calendar for 2017-2018, laid out next year's budget and completed a comprehensive review to determine what is going well and what we will continue to improve during the upcoming year.  From this review, we can update our Chapter's Balance Score Card (BSC), which lays out the goals for the upcoming year.  A copy of the BSC will be uploaded to the website as soon as all the revisions have been made so you can see how we are doing.  Overall this two-day planning meeting is a lot of work, but it is also enjoyable thanks to Milliken and our host Tommy Miller, who made all the arrangements for the meeting.   Below is a picture of those who participated.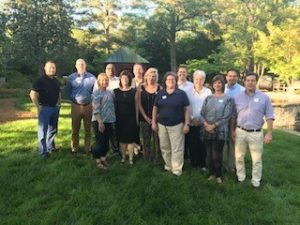 Presently, there are two tours that have been set up so far that you can put on your calendar.  Others will be uploaded to the website as soon as the details are confirmed.
August 25 –  Tour of Cox Enterprises HQ
September 15 – State Farm Atlanta Hub @ Park Center – Perimeter area – MARK YOUR CALENDAR
On June 28th, please join me and Tom Haslach for a mid-year review of IFMA Atlanta's Business Partner Program from 10 am – 12 pm at the State Farm – Perimeter 64 Operations Center in Dunwoody.  This meeting is for IFMA Atlanta Business Partner Members and those who may be interested in this program.
There was a date change to the Lake Lanier Tour.  Originally, it was scheduled for June 2nd but we have moved the date to June 16th.  Please make sure you have noted the date change.  If you have not registered for the Lake Lanier Boat Tour, please do so soon.  Space is limited and spots are going fast.  This will be a great way to kick off the new year and give me a chance to personally thank those attending for their support of me and the IFMA Atlanta Chapter this past year.  It will also give you a chance to welcome our new Board of Directors as they are sworn in.